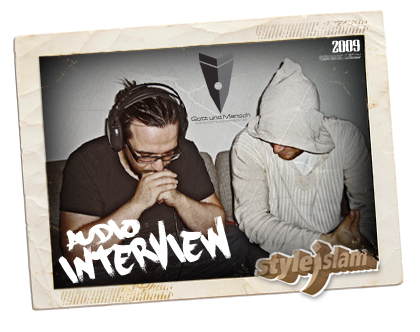 Audio clip: Adobe Flash Player (version 9 or above) is required to play this audio clip. Download the latest version here. You also need to have JavaScript enabled in your browser.
Wer, wie, was? Wieso, weshalb, warum? Wer hinter die Kulissen von STYLEISLAM® blicken möchte, sollte hier mal reinklicken. Ohren gespitzt, denn hier ist das "Gott und Mensch.de" Audio Interview mit STYLEISLAM®- Gründer Melih Kesmen.
Hier gibt´s das komplette Interview als Download.


Who, how, what? Why, how come, what for? For a look at STYLEISLAM® behind the scenes, click here. Keep your ears perked, because here is the "Gott und Mensch.de" audio interview with STYLEISLAM® founder Melih Kesmen.