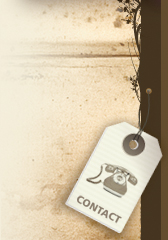 Shirts, Kapuzen Pullies, Taschen, Tuniken ,Wallpapers, Icons, Avatare… und das alles in 26sec.? Sicher doch!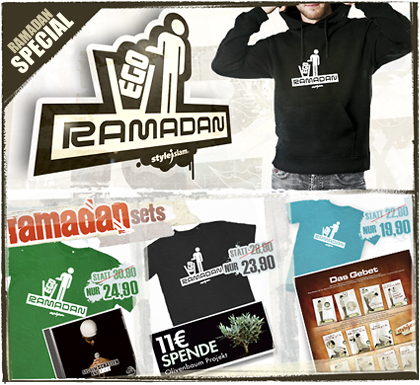 Drei Ramadan-Sets. Drei Möglichkeiten das exklusiv für den Ramadan entworfene T-Shirt mit einem Geschenk zu kombinieren. Du hast die Qual der Wahl und kannst Dich für das Album von Ammar, einen Olivenbaum in Palästina oder das Styleislam-Gebetsplakat entscheiden. Eins ist sicher, du kannst mit deiner Wahl nicht falsch liegen: egal für welches Set Du Dich entscheidest mit dem Ramadan-Motiv auf deinem T-Shirt wirst Du ohne Zweifel die richtige Botschaft verbreiten und obendrauf Deinen Ohren etwas gutes tun, Dich für eine hoffnungsvolle Zukunft einsetzen oder deine Wand mit dem Gebetsplakat verschönern. Das heißt also, mindestens zwei Fliegen mit einer Klappe! Ab dem 20. August im Styleislam-Shop!

Three Ramadan Sets. Three ways to combine the t-shirt exclusively designed for Ramadan with a gift. You're really spoilt for choice and can choose either the Ammar Album, an olive tree in Palestine or the Styleislam® prayer poster. One thing's for sure, there's no way you can go wrong: no matter which set you decide for, with the Ramadan motif on your t-shirt you'll definitely be spreading the right message. Moreover you'll be doing something good for your ears, involving yourself in a future full of hope or embellishing your wall with the prayer poster. In other words you'll be killing at least two birds with one stone! As of August 20th in the StyleIslam Shop!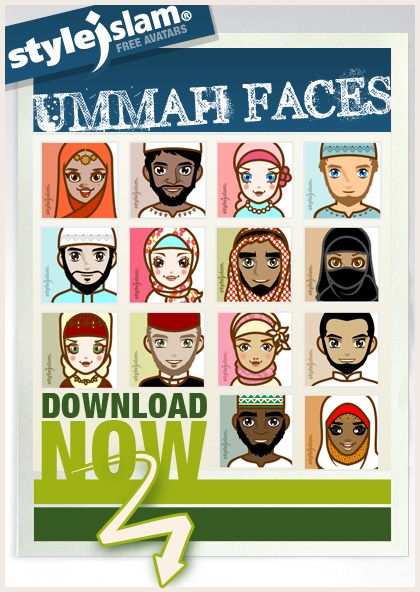 Bist Du auch ständig am überlegen welches Foto Du als Profilbild hochladen sollst? Was spiegelt Dich am besten wieder und wie hebst du Dich von den Klischees ab? Dieses weltbewegende Problem hat STYLEISLAM® erkannt und sich prompt an die Gestaltung der brandneuen Ummah Faces gemacht. Such Dir jetzt Dein passenden Typen aus und zeig wer Du bist!
Avatars jetzt kostenlos downloaden

Are you too always wondering which photo to upload as your profile image? What best reflects the real you and how do you rise above simple clichés? STYLEISLAM® recognized this worldshaking problem and promptly got busy with designing the brand new Ummah Faces. Find the one that fits you and show who you are!
RSS Feed

Presse
Recent Posts