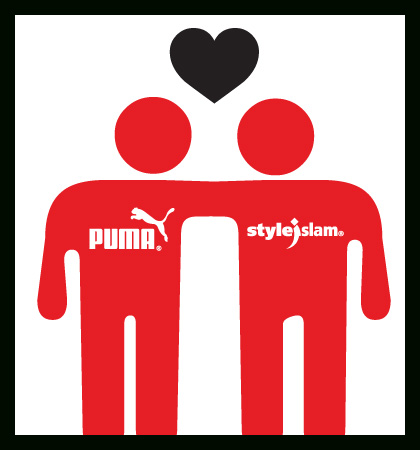 Happy End: Puma und Styleislam schließen Frieden
Puma ist einen Schritt auf Styleislam zugegangen und hat mit Styleislam eine friedliche Einigung erzielt. Alle Anschuldigungen gegen Styleislam werden fallen gelassen. Wir erinnern uns: Puma wollte wegen des JUMA-Motivs rechtlich gegen Styleislam vorgehen, wobei es um einen Streitwert von 250.000 Euro ging. Mit dem JUMA-Motiv hatte Styleislam aber zu keiner Zeit vor, die Markenrechte von Puma zu verletzen. Friedliche Messages-friedliche Lösungen, das ist Styleislam. Wir möchten hiermit auch allen danken, die uns mit Rat und Tat zur Seite standen. Ihr habt uns trotz allem die Treue gehalten. Danke und Jazakumullahu Khairan an alle! Möge Allah (t) Euch beschützen! Amin!

Happy End: Puma and Styleislam Make Peace
Puma has approached Styleislam and has reached a peaceful agreement with Styleislam. All accusations against Styleislam will be dropped. A short flashback: Puma intended to take legal actions against Styleislam due to the JUMA-logo with EUR 250.000 as the amount in dispute. However, Styleislam never intended to violate Puma's trademark rights. Peaceful messages-peaceful solutions, that's Styleislam. Hence, we also want to thank each and everyone that has supported us. Despite of all the events, you have trusted us. Thank you very much and Jazakumullahu Khairan to you! May Allah (t) protect you! Ameen!