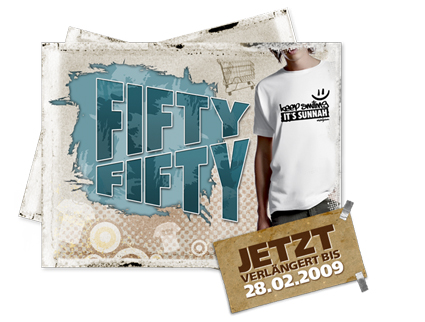 Zuschlagen ist angesagt, denn aufgrund der grossen Nachfrage haben wir unsere Fifty Fifty Aktion bis zum 28.02.2009 verlängert. Es darf also weiterhin kräftig gespart werden.
Hier gehts direkt zum Anfrageformular

50% Discount Campaign Extended.
Now's the time to get it, because due to high demand we have extended our Fifty-Fifty Campaign to 2/28/2009. So you can still make great savings.