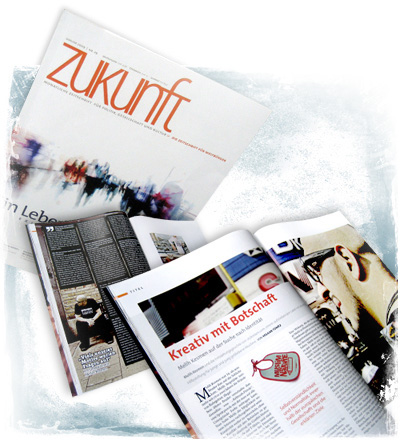 Die "Zukunft" Zeitschrift für Politik, Gesellschaft und Kultur bat um ein Interview über die Enstehungsgeschichte von Styleislam und haben uns ganze vier Seiten gewidmet.
Der Original Beitrag ist hier nachzulesen.

"Future," the magazine for politics, society and culture, requested an interview to get the story of Styleislam's origin, and they've subsequently dedicated four whole pages to us.
Check here for the original article.