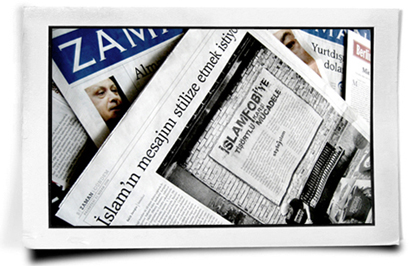 ZAMAN features STYLEISLAM®! Die Zaman Zeitung gehört zu den grössten Zeitungen der Türkei und hat grosses Interesse an STYLEISLAM® gezeigt und uns eine ganze Seite gewidmet. Da freut sich das Stylisch Islamische Herz.
Der gesamte Artikel in Englisch
Hier klicken um den ganzen Zeitungsauschnitt downzuloaden

ZAMAN features STYLEISLAM®
ZAMAN features STYLEISLAM®! The Zaman newspaper, one of the biggest journals in Turkey, has shown a lot of interest in STYLEISLAM® and has devoted a whole page to us. This makes a stylish Islamic heart jump for joy.
Download turkish interview here.
Man muß mit ihnen, wie mit seinem freunde, bekannt geworden sein, um den laokoon ebenso unnachahmlich als
Unter diesem Link
den homer zu finden