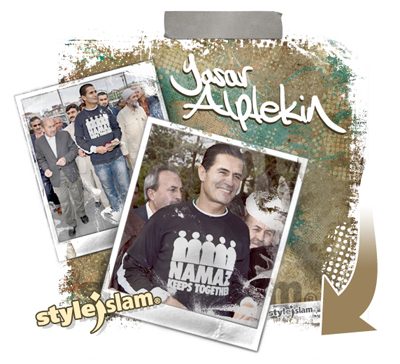 Yasar Alptekin, das ehemalige Top Model fühlt sich wie neugeboren seitdem er das Salah-Gebet praktiziert. In letzter Zeit sieht man Alptekin immer öfter mit Styleislam-Shirts auf diversen Events und im TV.

Former top model Yasar Alptekin feels reborn since he began practicing the Salah prayer.
Recently Alptekin has been seen more and more often sporting Styleislam shirts at diverse events and on TV.